If it's July, school must be about to start.
That means a lot of changes, new faces, new programs and high expectations. Maricopa Unified School District and some charters start July 22. Here is a glimpse at what's new at some of the campuses.
Maricopa Unified School District
Butterfield Elementary School
43800 W. Honeycutt Road
School hours: 8:35 a.m.-3:35 p.m. (1:35 p.m. early release Wednesdays)
New teachers: 4
Butterfield comes into the new school year as an A-rated school, which is a new status for that campus. Now, Principal Janel Hildick has her school exploring the possibilities of becoming an A+ School of Excellence.
"We are also working to implement project-based learning, starting in kindergarten all the way up through fifth grade, that is aligned to the Arizona standards in all content areas," she said.
While the Copa Kids program is leaving for the Santa Rosa campus, Butterfield will be one of two schools piloting a swimming-safety program with the City of Maricopa (see related story). The school will also have a new staff lounge with furniture donated by Desert Financial.
Besides four new teachers, students will also meet a new nurse in the health office.
Desert Wind Middle School
35565 W. Honeycutt Road
School hours: 9:10 a.m.-4:05 p.m. (2:10 p.m. early release Wednesdays)
New teachers: 15
DWMS will have many new faces in the halls, not the least of which is Principal Carlos Alvarado. The school is working to elevate its testing scores after receiving a C rating from the state.
"I'm an every-student person," he said. "We're really going to make sure the kids really do their work. It's going to be for their own good."
One of the staff's goals is to have more students ready to take Algebra II when they enter high school and to reach "the optimal level of student achievement." The school is in the second year of implementing some curricula like Pearson Math and StudySync, and staff wants to explore other education opportunities like online CTE courses.
Alvarado is still catching up with staffing as some posts were vacated and new positions were created with money from the voter-approved budget override. He's also hoping to add a couple of classified positions.
"It's an awesome staff," said Alvarado, who was previously at Marcos de Niza. "They are very dedicated professionals."
Maricopa Elementary School
18150 N. Alterra Parkway
School hours: 8:10 a.m.-3:10 p.m. (1:10 p.m. early release Wednesdays)
New teachers: 5
MES begins its first full year as a Leader in Me Lighthouse School, a designation it worked years to achieve. It aligns PBIS with the Leader in Me process and will continue to focus on the eight habits of highly effective people.
New programs include the swimming-safety program for first graders that is a partnership with Copper Sky and sponsored by Global Water. There will also be calming corners, a benefit from a grant awarded through Ak-Chin's State-Shared Revenue Program (Prop 202) to Maricopa Police Department.
"The grant will provide a high level of service from crisis intervention and support in the education system for victims of crime and children with adverse experiences in Maricopa," Principal Jennifer Robinson said. "This opportunity will provide training to elementary school staff at Maricopa Elementary on mindfulness and trauma-informed classrooms through a professor at ASU School of Social Work."
Boosted by improved academic achievement and AzMerit growth, MES missed an A rating by just half a point last year. Staff will continue to implement Pearson Math and Wonders reading curriculum. Robinson said MES's "wildly important goals" include having 80 percent of its students proficient in reading and math and 95 percent present and on time for school.
Besides five new certified teachers, the campus will have four new paraprofessionals and new part-time receptionist.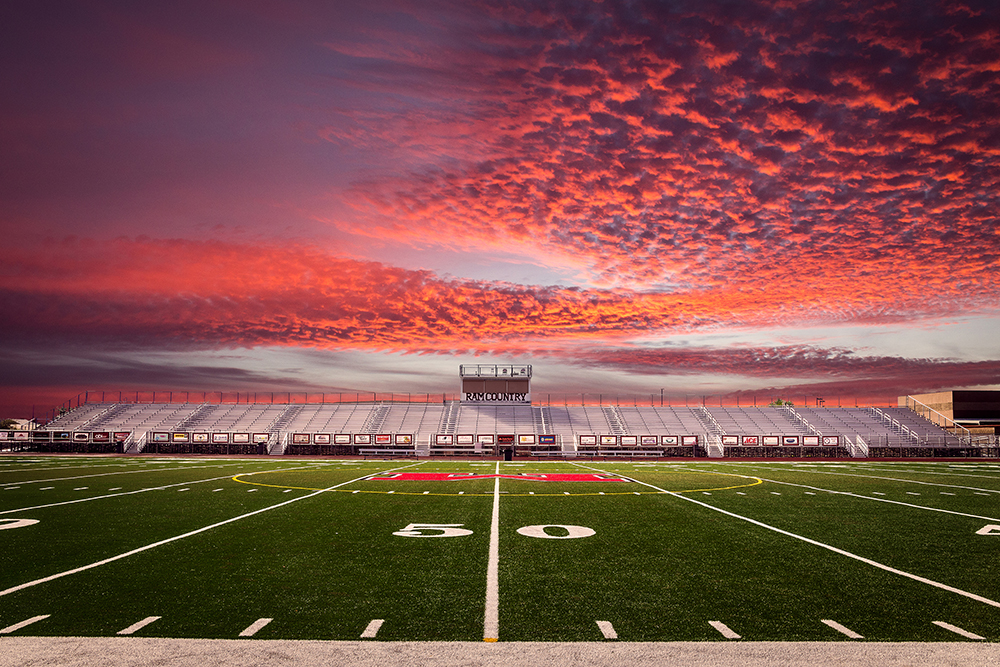 Maricopa High School
45012 W. Honeycutt Ave.
School hours: 7:30 a.m.-2:30 p.m.
New teachers: 30
The district's growth and use of override funds may be most visible to the community at MHS. It has 12 new teaching positions, plus 18 new hires to replace exiting staff, and will have more than 100 certified teachers.
Eight portable buildings will accommodate 16 classrooms as an interim measure for the over-capacity campus as the district plans a second high school.
Principal Brian Winter said there will be options for classes before and after the regular daily schedule. Students who want to take an early-morning class will have a "0-hour" option at 6:30 a.m. For a credit-recovery option, they can attend eighth hour at 2:30 p.m.
New classes are varied. The AP Capstone Diploma courses start with AP Seminar. Mandarin (foreign language) and lifetime fitness (PE) have also been added. The dance program will have an additional teacher, so the course may be offered as 0-hour or eighth hour. There are now added electives in English – creative writing and advanced journalism.
Winter said there has been a lot to be proud of during the past year among students and teachers. "I'm very proud of Chandler Chang being named a Flinn Scholar. I'm proud of the selflessness of our students as exemplified by Jake Marr and Mathew Sabetta's video earlier in the year. I'm proud of the three newly named National Board Certified Teachers at MHS. I'm proud of the work our students are doing inside and outside of the classrooms."
He said the goal is to raise the academic bar to prepare them for their after-graduation life.
"Our culture is growing, our staff and students are challenged, and greatness is happening at MHS," Winter said.
Maricopa Wells Middle School
45725 W. Honeycutt Ave.
School hours: 9:10 a.m.-4:10 p.m. (2:10 p.m. early release Wednesdays)
New teachers: 5
MWMS is using several tools to improve behavior and socialization. That includes the Positive Behavioral Intervention Strategy program that came to the district last year, the Panther Ambassador program and Assets of the Week.
"Academics are always the focus," Principal Thad Miller said, "but we want our students to use the positive assets to continue to be a respectful community member of Maricopa Wells and the community they live in."
The Panther Ambassador program sponsored by Treva Jenkins teaches leadership skills. Assets helps build character and behavioral expectations. PBIS sets school-wide expectations to encourage positive decisions.
Last year, the school saw its 20+1 blended-learning program continue to shine, winning the state Future City competition again and going to Washington, D.C.
The school earned a C from the state last fall, but Miller sees opportunity ahead. "The state has updated our middle school history and science standards, so our teachers will be adjusting the curriculum to fit those standards in 2019-2020," he said. "We have some strong, experienced teachers in those areas here at Wells, so they will do a great job with that."
Miller is upbeat about his entire staff and even more so about the kids. "Our overall purpose is our students, and I love the students at Maricopa Wells," he said. "They truly are a great group of kids, and their success and accomplishments are what this is all about. I know 2019-2020 is going to be a great year."
Pima Butte Elementary School
42202 W. Rancho El Dorado Parkway
School hours: 8:35 a.m.-3:35 p.m. (1:35 p.m. early release Wednesdays)
New teachers: 1
The first MUSD school to receive an A rating, Pima Butte excelled again last year and achieved the status of A+ School of Excellence, a first for the campus, and it is good for the next three years.
"We want to continue on the path that we've been on of high expectations academically, behaviorally, socially," Principal Randy Lazar said. "We want to continue getting as much parent support in all the activities we conduct throughout the year and at PTO functions."
The district's Gifted program will operate from the PBES campus this year through the leadership of Zoe Redfern. There will be a new library aide, and the academic coach position will now be an interventionist to meet the requirements of a Title 1 grant.
New to campus will be calming corner kits, including a bin to relieve stress. They were purchased by the counseling department and allow students time for reflection and to "get back on track," Lazar said. Their use will be based on teacher discretion.
Most faces on campus will be very familiar. With the exception of one newcomer, all other teachers are returning, with many in place for the last decade or so. Lazar said that consistency is one of the reasons for the school's success.
Santa Cruz Elementary School
19845 N. Costa del Sol Blvd.
School hours: 8:35 a.m.-3:35 p.m. (1:35 a.m. early release Wednesdays)
New teachers: 4
Benefiting from override funds, SCES is booming and now has 21 classroom teachers, a preschool and district special needs classrooms. That has caused the school to move back into space that was previously vacant or occupied by senior citizen programs.
"We are growing rapidly and as such we've added more classes," Principal Loraine Conley said.
The school was less than 2 points from an A letter grade last year, and Conley said that continues to be the staff goal.
"We are excited about using the newly board-adopted English Language Arts program for the second year," she said. "We are expecting great gains in student achievement as a result of consistent use this school year."
The preschool for ages 3-4 will accept up to 17 students taught by a certified teacher and an aid. It is a paid program with registration through the district office.
Santa Cruz drew community notice as a salsa winner for the second year in a row at the Salsa Festival this year.
Santa Rosa Elementary School
21400 N. Santa Rosa Drive
School hours: 8:35 a.m.-3:35 p.m. (1:35 p.m. early release Wednesdays)
New teachers: 3
The SRES campus is buzzing as it prepares to host the district's full-day preschool program. That brings two of the school's three new teachers, who will be supported by two new paraprofessionals. SRES will also be the new site for the Copa Kids before- and after-school program.
Last year, Santa Rosa was less than a point from achieving an A rating. It was a year in which it introduced the new language arts curriculum Wonders, the PBIS program and the community program Watch D.O.G.S., which had 86 volunteers providing positive male role models.
"This year we are looking to continue to implement our current curriculum in both language arts and math," Principal Eva Safranek said. "Research shows that it takes three to five years to fully implement a new program, so we have some more work to do."
Safranek said staff will be adding depth to PBIS with calming corners and trauma-informed practices. Kagan Structures will continue to be used to improve cooperation and engagement.
"To support evidence-based writing, we will be training our staff in Write from the Beginning Response to Text process," Safranek said. "We have several teachers that have gone through the training this past year and are ready to share with all of our teachers."
Charter schools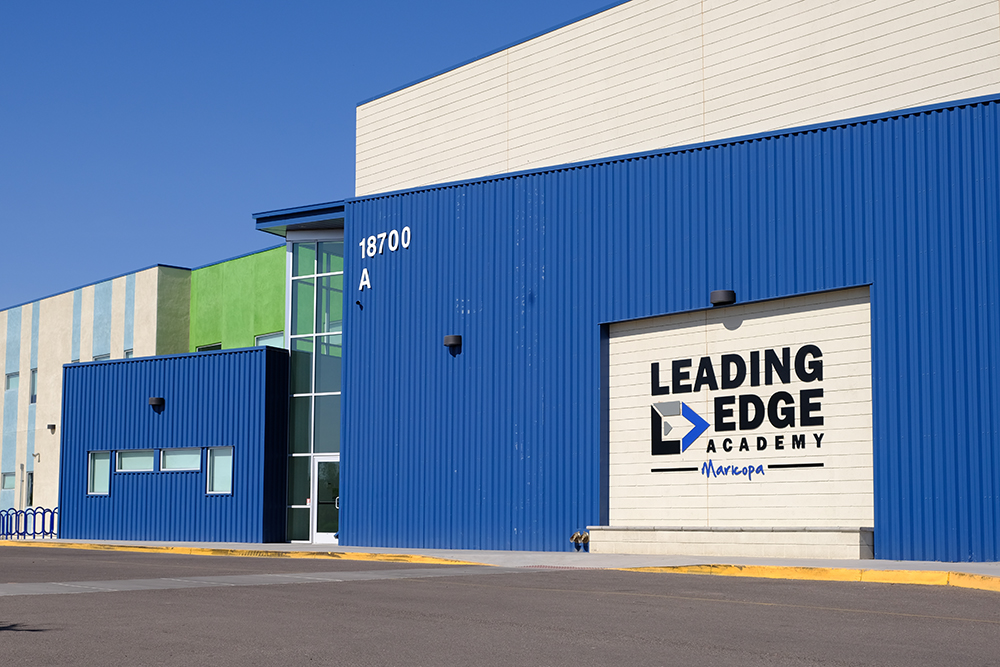 Leading Edge Academy – Maricopa
18700 N. Porter Road
School hours: K & 1st Grade – 8 a.m.-2:45 p.m. (M-Th) and 8-11:45 a.m. (F)
2nd-5th Grade – 8 a.m.-3 p.m. (M-Th) and 8 a.m.-noon (F)
6th-8th Grade – 8 a.m.-3:15 p.m. (M-Th) and 8 a.m.-12:15 p.m. (F)
New teachers: 5
LEAM, which starts school Aug. 5, is adding two classes this school year in fourth and eighth grade, bringing the school to capacity. The school is constructing an additional building for eight classrooms, including two for special education and four for online high school classes.
Along with five new teachers, the school will have a new assistant principal, Amy Sundeen, who was previously principal at Legacy Traditional School.
A reading garden is also new this year, offering space to grow fruits and vegetables as well as a space for students to read. The writing curriculum "Step Up to Writing" may also be part of the new school year. LEAM added a Diversity Committee and a Peer Mediation elective for middle school. The school will also receive a school safety grant through Maricopa Police Department.
The school, which was B-rated last year, continues to build its Character Counts program at the elementary level and Positivity Project for middle school. Staff has daily drawings for good character and monthly assemblies for awards.
They hope to build on last year's successes. Two LEAM students, Saili Fuiava and Abigail Panter, received Citizenship Awards from the American Legion Auxiliary, and Nia Lewis was named CAA Female Wrestler of the Year.
Sequoia Pathway Academy (K-6)
19265 N. Porter Road
School hours: 8 a.m.-3 p.m.
New teachers: 6
Pathway, starting school July 22, now has an Enrichment/Intervention block built into the fourth- through sixth-grade classes.
"This is going to allow for the teachers to support the individual student at their learning levels," Principal Rachael Lay said.
She said the school is also re-introducing Thinking Maps, first implemented eight years ago, and updating the staff on the curriculum.
Besides six new teachers, the students will get to know new Assistant Principal Taylor Stanton from ASU Prep. Lay said staff will continue to work to increase the number of students passing AzMerit, helped by the approval of new Title 1 positions.
"Not all of AzMerit scores have been released," she said, "but the proudest moment was when we learned that we had 25 percent of our third graders score Highly Proficient, and that was up from 7 percent the previous year."
NOTE: Some Maricopa schools did not respond by deadline, including Saddleback Elementary, Legacy Traditional School and Sequoia Pathway Academy's middle/high school.
---
This story appears in the July issue of InMaricopa.