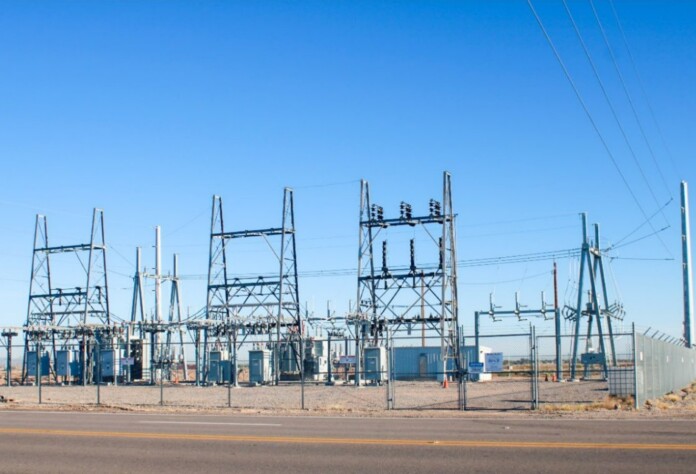 Electrical District No. 3 recently completed a major upgrade to the Sonny Dunn Substation on the Maricopa-Casa Grande Highway, just southeast of Porter Road, allowing ED3 to provide additional power more reliably to meet the needs of growth in the area.
The Sonny Dunn Substation always played a significant role in the distribution of electricity to ED3 customers. Built in 1962 as the Papago Substation, it was the only one in the area, capable of providing a maximum of 32 megawatts of power. With a population of less than 1,000 then, it had plenty of capacity to serve the load.
When ED3 took back all maintenance and operation duties from APS in 2010, the substation was renamed in honor of William A. "Sonny" Dunn, who was elected to the ED3 Board of Directors in 1961 and served for 46 years, 37 as chairman.
As Maricopa grew at a phenomenal rate in the 2000s, ED3 planners saw that this small substation would not be sufficient to serve area load by itself. They embarked on an extensive substation construction program. After building five new substations in and around Maricopa, ED3 learned of plans to construct several large multi-family developments in the area and realized a much larger source of power soon would be needed. Sonny Dunn Substation was in an ideal location to serve the new load, but it was limited by its existing footprint and the small capacity of a 1962-vintage transformer.
ED3 developed a master plan to address shortcomings of the system and meet power needs of the greater Maricopa area into the future. The upgrade of Sonny Dunn Substation was completed in early November 2022, on budget at a cost of approximately $2.1 million, and on time, taking just over a year to complete. Among improvements:
Purchased approximately 5 acres for expansion.
Added a transformer to provide an additional 35 megawatts of power.
Reconfigured the 69-kilovolt bus to improve reliability and accommodate expansion.
Replaced circuit switchers and added circuit breakers for 69-kilovolt equipment.
Reconfigured the 12-kilovolt bus to better accommodate expansion.
Replaced older 12-kilovolt circuit breakers.
Upgraded fault protection devices to provide better reliability.
Added a control house to contain operational equipment.
Replaced backup battery and moved it into the control house to protect it from the heat.
Replaced outdated internal AC and DC distribution systems.
Upgraded the SCADA controls to a new system.
Migrated all communications from microwave to fiber optics for better reliability.
Tested and commissioned all equipment to ensure proper operation.
By upgrading this venerable substation, ED3 positioned it to be the major source of power in central Maricopa for the foreseeable future.
Some of these improvements may be noticeable to residents as they drive by on the Maricopa-Casa Grande Highway, but the effects of these upgrades will be noticeable to all customers across the area as power is delivered much more reliably.