Burger King fans in Maricopa will have to wait a bit longer for a second location.
Tom Barnett, owner of the original Burger King in town, as well as the coming second shop, said two key issues are causing the delay.
"Construction costs and labor issues are really making things tough right now," Barnett said. "We have control of a pad for the restaurant, but due to those issues, we just don't have a date for groundbreaking yet."
Barnett's original plan was to break ground by the end of 2022.
Despite the delay, progress is being made. New elevations have been submitted to the city showing design specifications for the restaurant, to be at the northeastern corner of Maricopa-Casa Grande Highway and Porter Road, in The Wells shopping center.
Barnett opened the city's first Burger King franchise on John Wayne Parkway in 2018, part of a portfolio that includes 52 others around the state.
The new building will cover 3,183 square feet and be situated on the west side of the Parcel. The long portion of the building will run north-south. Parking will be on the east side. A drive-through will be on the north side.
The front half of the building will be a full-height, clear aluminum storefront with clear glazing on the front and entry side of the dining room, capped by a 4-foot-high aluminum panel fascia around three sides of the building. This fascia will extend two thirds of the building length toward the rear.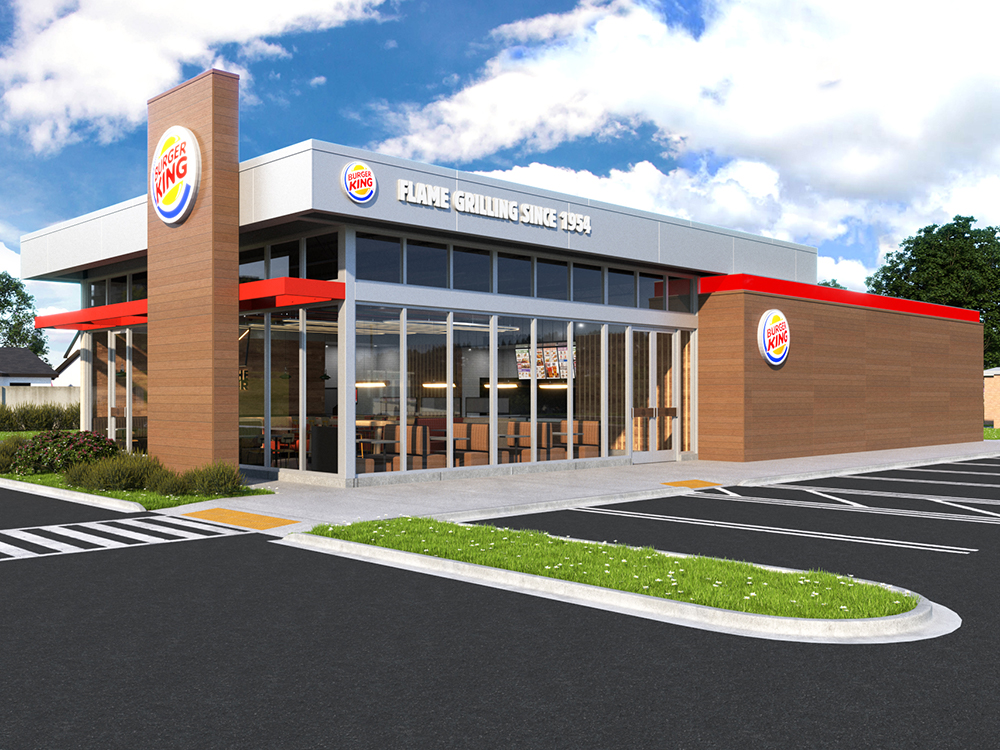 At the front, facing Maricopa-Casa Grande Highway, will be a 25-foot Burger King sign. Additional signage will be on the entry and drive-through walls.
All lighting will be integral to the building, with downlights built into the canopy soffits above the windows and wall packs in the rear of the building.
According to documents submitted to the city, the proposed site will be landscaped per city requirements and, "will filter throughout the interior of our site along the drive aisles, the exterior along the drive-through and surrounding the new trash enclosure."