The shortage of rental communities in Maricopa is quickly being addressed.
The city council Tuesday night approved, 7-0, the third significant build-to-rent development in the city.
RELATED: P&Z approves zoning change to allow rental community
Honeycutt Run is planned as a 20-acre, 208-unit community featuring one-, two- and three-bedroom homes for rent at the southeast corner of Honeycutt and Hartman roads. The gated community, which would lie within the larger development of Tortosa, will feature all single-story units.
Sandbox Development Consultants in Phoenix is the project manager.
The council recently gave the go-ahead to the Bungalows on Bowlin and West Maricopa Village, similar projects offering single family homes and duplexes for rent.
The Honeycutt Run parcel was recently rezoned from Commercial to High Density Residential to accommodate multi-family housing. Two acres of the project are zoned CB-1 to allow for commercial development at the northwest corner of the property. Nathan Steele, the city's director of economic and community development, said likely uses include a small retail store, a restaurant and/or a gas station.
Vice Mayor Nancy Smith said she has received about two dozen calls and emails regarding the project voicing two primary concerns – the impact on traffic in the area and a lack of a larger commercial element.
"The main concern was that adding 208 homes there will increase traffic in the area," she said. "But in speaking with the city manager, he told me that if it had become a commercial development, it would have had five times the traffic it will have with the homes that are planned there."
There was considerable discussion about the daily buildup of traffic in the roundabout in front of Santa Cruz Elementary School, she said. Much of that traffic is coming from parents stopping in the roundabout to drop their children off at the school. City Manager Rick Horst said the city has told school officials that drop-offs at that location cannot continue. The school has until the end of summer to devise a plan to alleviate the traffic problem in the roundabout.
COMMERCIAL CONCERNS
Smith addressed the lack of commercial space in the project.
"Regarding the commercial aspect, I totally understand the residents' frustration," Smith said.  "I hear it a lot. People tell me, 'We were promised commercial on those lots.' But unfortunately, they were promised that by the sales staff of the builder, not the city staff."
She added that plenty of opportunities remain for commercial development in the area, including the property on the southwest side of Hartman Road.
A 15-acre parcel of land zoned commercial is a mile away at Hartman and Bowlin roads, Horst noted. There are similarly-zoned properties at Farrell and Hartman roads, two miles south of the rental community site, and at Honeycutt and White and Parker roads a mile to the west.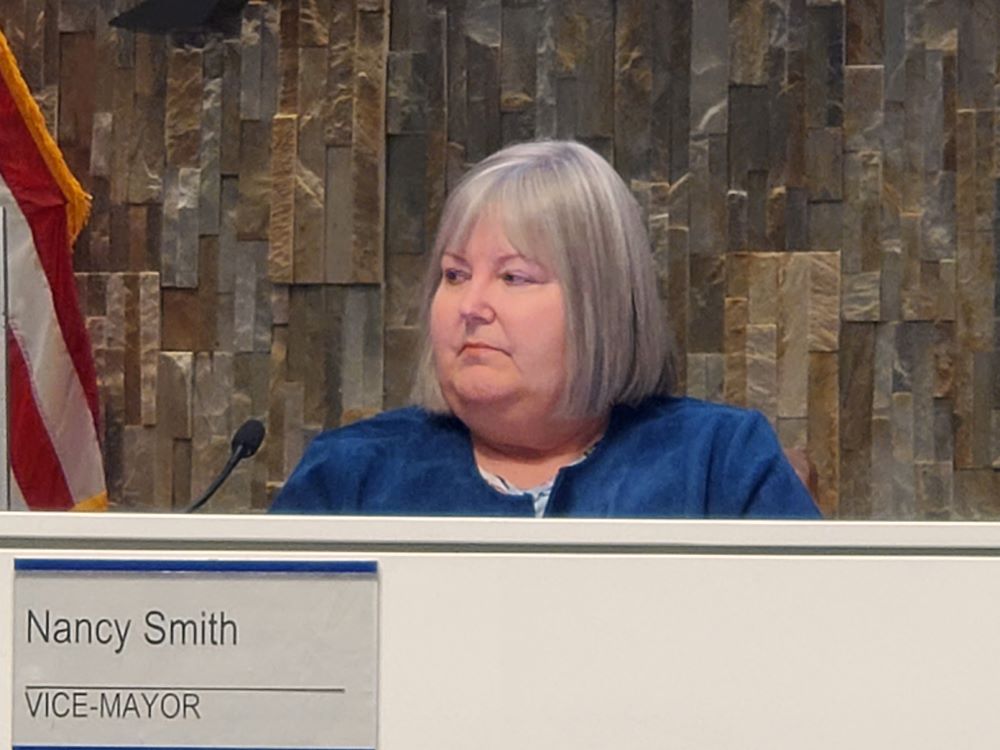 "There won't be any lack of commercial activity out in that part of town," he said.
The homes in Honeycutt Run, while offered for rent, would be different from traditional apartments with no more than two units attached and many of the homes free-standing. Each unit will have a private back yard.
Planned amenities including a clubhouse with fitness center, community pool and spa, event lawn and central grilling area, cabanas and shade structures and about 20 electric charging stations for electric vehicles.
Council member Bob Marsh also supported the project.
"This is similar to the Bungalows on Bowlin," he said. "This will be a great place for millennials who haven't saved money for a down payment on a home yet. It's also great for seniors who want to take the money out of their homes and live a little. I'm excited about both these projects. We're lucky to have these projects in town."
The project is expected to break ground in December, with completion estimated in spring 2023.
Monthly rents are estimated to be from $1,250-$1,350 for one bedroom, $1,700 for two bedrooms and $2,000 for three bedrooms.