Before Maricopa was a city, it was a tiny town in the Wild West. In fact, its history spans nearly 150 years prior to its incorporation in 2003. Split down the middle by the railroad, Maricopa was inhabited by farmers, cowboys and a Native American tribe.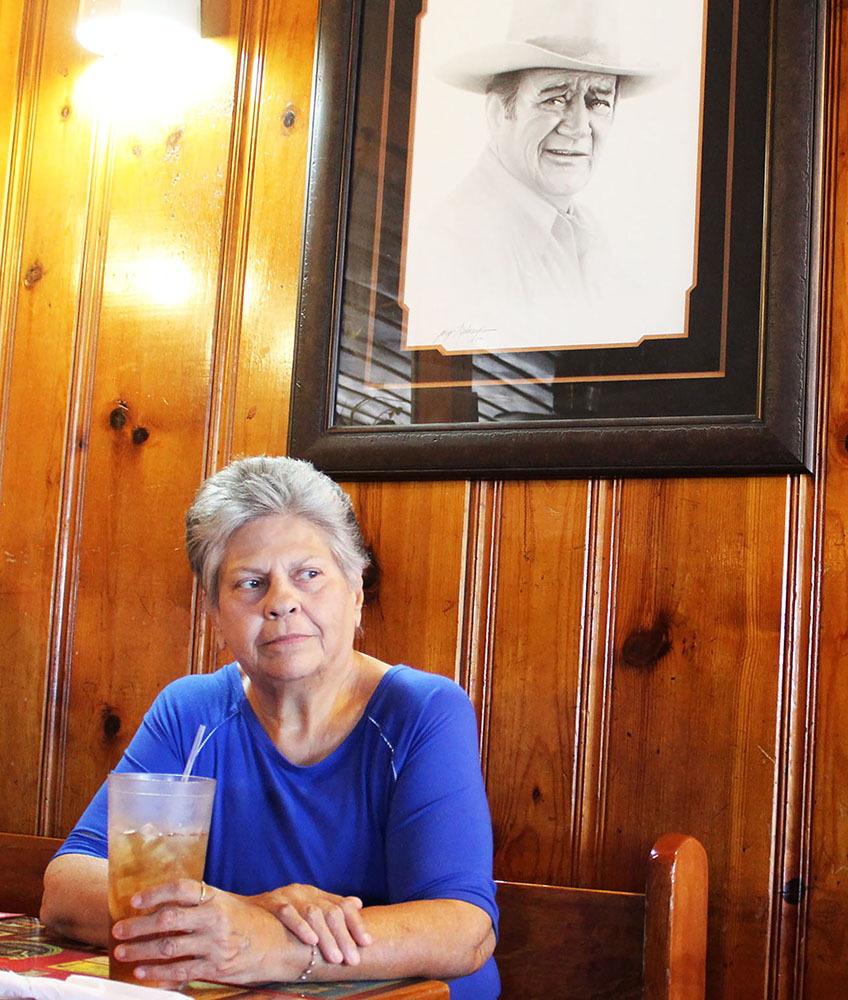 It seemed to be the real-life snapshot of a scene depicted in so many Hollywood western movies. Perhaps that's one reason John Wayne spent many years here away from the spotlight.
Wayne's presence in Maricopa began over 60 years ago when he bought nearby farmland. He later partnered with local farmer Louis Johnson, and together they cultivated cotton and cattle.
The 110th anniversary of Wayne's birth (as Marion Morrison) is May 26. The impact he left in the community is still displayed throughout the city. A drive through Maricopa's main street, John Wayne Parkway, and a round of golf at "The Duke" at Rancho El Dorado is evidence of the city's romance with the star's name.
Despite local landmarks named after Wayne, many dispute the legitimacy of his spending time here – often chalking it up to urban legend.
"I've heard people say it was just a hoax," said Maricopa's first mayor and lifelong resident Edward Farrell.
But he says that's not true. As a child, Farrell met Wayne inside his family's restaurant on multiple occasions.
"There were times he'd stop at Headquarters for a cocktail and my dad would call my mom and say 'John Wayne's here having a drink. Bring the kids,'" he said.
Farrell's family still owns and manages the mid-century-style restaurant and bar that received a name change in the 1990s as "The New HQ."
Hanging on a wall is a black-and-white portrait of Wayne – a tribute to its most famous patron.
Wayne made brief stops inside the establishment for drinks during his business trips away from the silver screen.
It was an experience the then 4-year-old Farrell couldn't appreciate at the time.
"Now I've watched all his movies. He's this big, tough cowboy who kills everybody, but he wasn't anything like that. He was a very nice, cordial gentleman," he remembered.
During dove-hunting season in September, HQ owner Alma Farrell said Wayne and his entourage filled a round table in the back of the diner after mornings spent shooting. Some notable friends who joined him were WWII Marine Corps fighter ace Joe Foss and baseball player Jay Hanna "Dizzy" Dean.
Alma laughed at the doubts some hold as to whether Wayne dined there.
"Too bad you weren't here to see it," she joked.
During dove season's fortnight, Wayne and friends rose early before daybreak to hunt. Once they reached their 10-dove limit, they brought the birds to Headquarters.
"We used to have different health regulations then," Alma recalled. "They would get together in the back of the restaurant and they would clean the doves, and that's why we have that barbecue pit in the clubroom because they would cook them in there."
Times have changed, but the memories still last.
On the second floor inside Edward's home is the round oak table Wayne and his friends dined over and played poker around during Headquarters' heyday.
As the story goes, Wayne, distracted by his card game and fueled by cocktails, would set his lit cigarette on the edge of the table, letting it burn to its end. The practice eventually stained the edge of the wood, leaving behind permanent, vertical streaks.
The famous cowboy left his mark on Maricopa in more ways than one, and Edward Farrell said it's one more bit of Maricopa's legacy that should be preserved.
"I think it's very important that we keep those roots in our history and know where Maricopa's coming from – not just where it's going," he said.
John Wayne at Headquarters