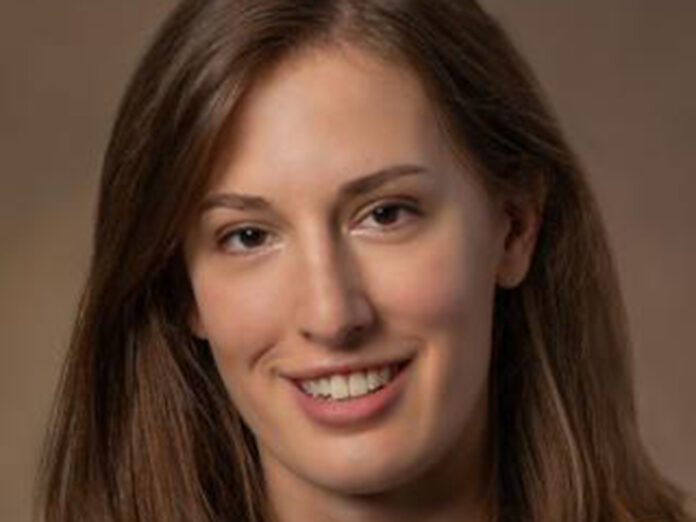 For many years, efforts have been made to entice more women to pursue careers in engineering. Today, if you ask somebody to describe an engineer, the response would be a white male, probably wearing glasses and socially awkward. Given that description, how can we expect young girls to envision themselves in that field?
What is needed are role models, vibrant women who are experiencing successful engineering careers. One great example who meets that need is Hannah Budinoff, Ph.D., assistant professor of Systems and Industrial Engineering at the University of Arizona.
Budinoff grew up in Phoenix, attended Xavier Prep, an all-girls school, and that experience helped her gain confidence to face the challenges of an engineering education. She then received her undergraduate mechanical engineering degree from U of A. When asked why she chose an engineering program, she indicated that in high school she gradually realized science and math provided both fun and interest. She enjoyed mechanical design and chose to major in mechanical engineering.
Her undergraduate experience included internships which led to a full-time position with Honeywell as a design engineer. She found the job fit her personality but thought she could accomplish more as an engineering professor. Returning to graduate school, she received her doctorate in mechanical engineering from the University of California,
Berkeley, and accepted a position at her alma mater. In addition to her teaching duties, Budinoff's research focuses on solving problems in design and manufacturing.
When queried about her perception of opportunities for young women in engineering today, Budinoff said she believes the field offers a wealth of opportunities. Engineering is not only an exciting creative field, it is currently making attempts at diversity. She hopes that as a professor, she can contribute to growing the numbers of women finding real success in the profession.
Previously, I have suggested means to increase the number of Americans entering STEM (Science Technology Engineering Mathematics) fields. Certainly, one way is to motivate higher numbers of underrepresented populations, such as women and minorities, to consider applying for admission to STEM programs in college. It is obvious the needed academic preparation is one factor, but visible role models to entice interest is also important.
Telling the story of female engineering professors like Budinoff is helpful in the quest to enlarge the number of U.S. women in technical fields.
Murray Siegel, Ph.D., has more than 44 years of teaching experience and volunteers at Butterfield Elementary School.
---
This column appears in the April issue of InMaricopa magazine.