The next four years will be key to growth in Maricopa.
And transportation is probably residents' most-voiced concern about that growth.
Four candidates — Adam Leach, Vincent Manfredi, Rich Vitiello and Henry Wade — are running for three seats on the council. Leach, a Maricopa Realtor, has never held public office. Manfredi, Vitiello and Wade are incumbents. Manfredi, the city's interim mayor, is co-owner and advertising director of InMaricopa. Vitiello is the general manager for Kooline Plumbing. Wade is director of housing counseling services for Chicanos Por La Causa.
The primary will be held Aug. 2. Early voting has begun.
At a recent town hall at the Maricopa Library and Cultural Center the candidates discussed their vision for improving State Route 347, as well as other current and future transportation projects.
Different views on progress
There isn't a more impactful issue in the city of Maricopa than transportation. The desire to fix State Route 347 is expressed by all the candidates. But opinions varied on the amount of progress being made.
Wade mentioned the encouraging news last year of Gov. Stephen Roe Lewis of the Gila River Indian Community writing a letter to voice support for improvements to SR 347. He noted the pivotal role he played in bringing together Lewis and then-Mayor Christian Price.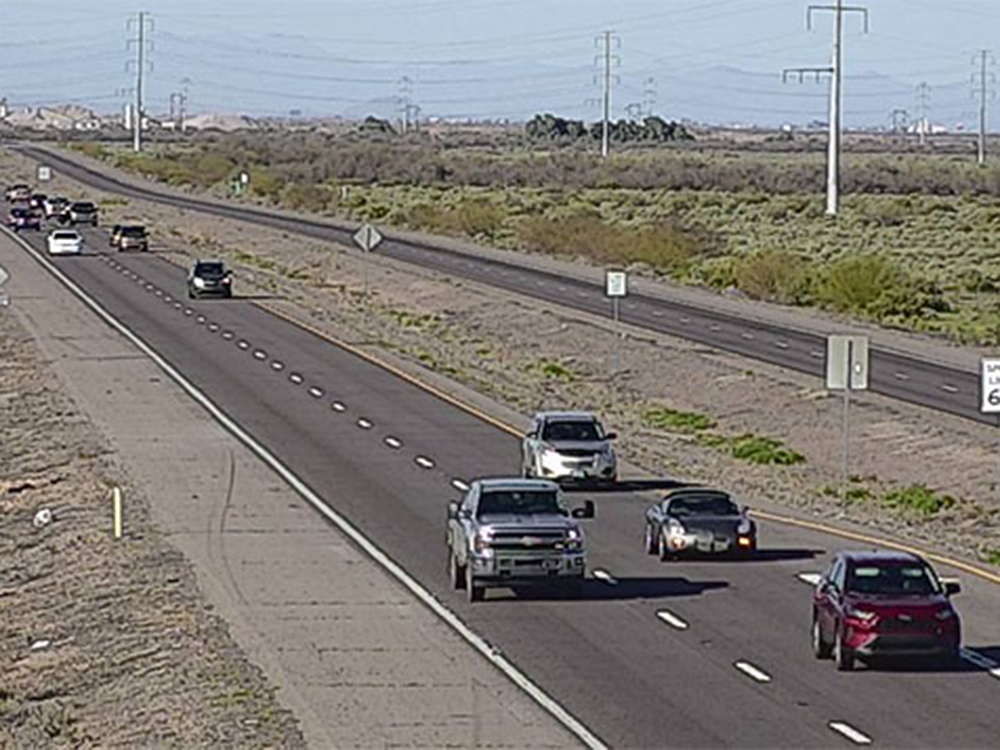 "The reason that the Gila River Community had been reluctant to do business with us was because of the relationship," Wade said. "We didn't have one, and if you don't have a relationship, it's hard to get something done. When their governor indicated he'd never been to our city hall before, I made arrangements for him to come and talk about the important things.
"Nothing is going to move until we get to the point where we're working together," he added.
Leach said the 347 was a chief motivator for his decision to run for office. He's grown impatient with the situation.
"It's a lot of talks," he said, characterizing the lack of progress on a solution. "'This is coming, this is coming.' I understand it takes a long time to get funding and get things done, but realistically, how come we can't just get some sort of better goal of when it might get done, some sort of improvement, and not just, 'It's coming, it's coming. It takes time,' because again, I have a 16-year-old son who will be eventually driving on the road that I'm afraid for."
The complexity of fixing SR 347 comes from the many stakeholders involved. There's the city of Maricopa, Gila River Indian Community, Ak-Chin Indian Community, Pinal County, Maricopa County and the Arizona Department of Transportation. All parties must agree on a solution.
Manfredi, who sits on the board of several transportation advocacy groups in the state, disagreed with Leach's characterization.
"You know, he (Leach) mentioned there's a lot of talk and nothing getting done," Manfredi said. "Just last year, we worked with state legislators to budget $35 million for an overpass at Riggs Road. This year alone, there's another $11 million in inflationary cost measures to increase that $35 million to $46 million. And that should pass in the next couple of weeks.
"That's a huge improvement. Most accidents on 347 happen at Riggs Road. It will be a two-lane overpass over the 347 at Riggs Road. We have money for it. Construction should start in the next 12 months or so. It should be finished in the next four years."
As was seen with the John Wayne overpass completed a few years ago, at least half of a project's funding must be secured before ADOT will get on board, Manfredi explained.
"Then we got to work on everything else and we are working on it," he said. "We're putting it together."

Editor's notes: Vincent Manfredi is co-owner of InMaricopa. This content was first published in the July edition of InMaricopa magazine.