Sponsored Content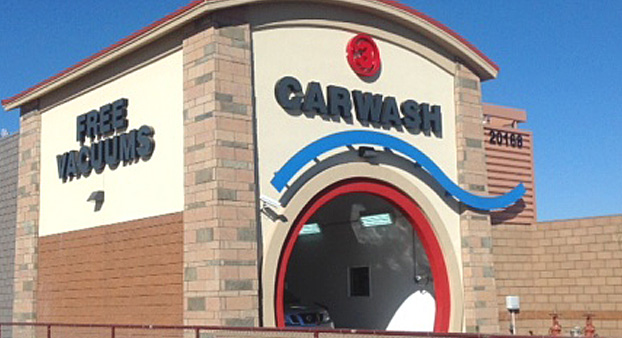 Fast & Friendly Car Wash opened its Maricopa location on John Wayne Parkway at Hathaway Avenue in 2015 and became our fastest-growing location.
"We are in a position to grow with Maricopa. We have already purchased property on Maricopa-Casa Grande Highway (in front of Walmart) for another car wash," co-owner Matt Dadam said. "We want to offer maximum convenience with two excellent locations in town."
Robert Floyd has managed the location since opening day. Floyd and the rest of the team always go the extra mile to ensure a great customer experience.
"We feel the more jobs we can create locally for those who wish to live, work, and play in the city of Maricopa the better," Dadam said.
Maricopa's great customers, he said, help the company improve.
"Our Maricopa wash has, hands down, the best customers," Dadam said. "People there take the time to give us open and honest feedback, and that helps us to get better at what we do."
Fast & Friendly is family-owned and family-operated by the Dadams. Jeff and Matt (brothers) and Jack and Barbara live in Maricopa County. They jointly make business decisions and operate our business as a team effort. They currently own and operate six car wash locations in Arizona and one in Utah. As owners and operators, they are on site at wash facilities almost every day.
They are also committed to the Maricopa community.
"We are proud to have participated in many fundraising events to support the community," Matt Dadam said. "This is something we are committed to continuing and are always interested in hearing from the community on ways we can give back."
Car wash technology is advancing, and Fast & Friendly likes to stay at the leading edge. Keep an eye out for upgrades as they work to improve both wash equipment and chemistry to achieve the most clean, shiny and protected car possible.
"The way to success in our industry is to re-invest," Dadam said. "Being relatively small and family-owned allows us to continuously invest in our facilities, people, and communities. I think that's what really makes Fast & Friendly Car Wash stand out from the rest."
FastAndFriendlyCarWash.com