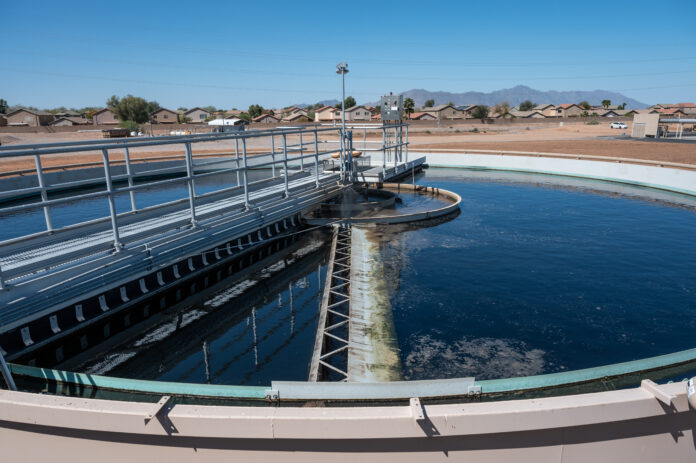 Global Water customers will see their first increase in eight years in their September bill.
The new rates went into effect Aug. 1 when the utility began implementing the first of two phases of a 5.7% increase. Customers saw a partial month of the increase on their August bills and will see their first full month of the higher rates in September.
The second phase of the increase goes into effect in January. When the second phase of the increase is in place, water service costs will increase 3.6% and wastewater services 7.8%.
Average residential customers will see an increase of $2.53 per month for water service and $2.41 per month for wastewater when the increase is fully implemented, according to Jon Corwin, Global Water's vice president and general manager.
Corwin said the increase was not Global Water's choice as the Arizona Corporation Commission, which oversees the state's utilities, pushed for the increase.
"We were told we needed to file rate case by the Corporation Commission," Corwin said. "We had hoped to wait a few more years before doing that. Our last increase was approved in 2014, and that was phased in over an eight-year period. That timeframe is not typical; we're trying to be a good steward and good corporate citizen by spreading the increase over such a long period of time."
He added that even with the new increase, Global customers still are getting a good rate.
"With our last rate case based on a 2011 test year, eight years before this increase, the ACC wanted to be sure we were keeping up," Corwin said. Inflation has been significantly more than the 6% increase we're implementing now. I think the fact that our increase was so minimal says something about what we're doing to keep costs down, especially since we have invested $70 million in Maricopa in that time."
Jake Lenderking, Global's vice president of water resources and legislative affairs, noted another reason for the increase.
"Some other utilities haven't been as customer-focused as we have with phase-ins of their increases and implementing cost-containment procedures," Lenderking said. "The ACC was looking at high rate increases at some of those other utilities and worried about them. They wanted to avoid what's called "rate shock," and that was primary driver behind them asking us to do a rate case."
According to Corwin, the rate increase does not cover capital expenditures such as new water lines or treatment facilities. Those are paid for by user fees or developer impact fees. He also said the Commission bases the increases on a backward-looking model rather than projecting forward.
"For this rate case, 2019 was our test year," Corwin said. "The commission looked at how our expenses have changed since the last test year of 2011, and that's the period on which they based the rates."