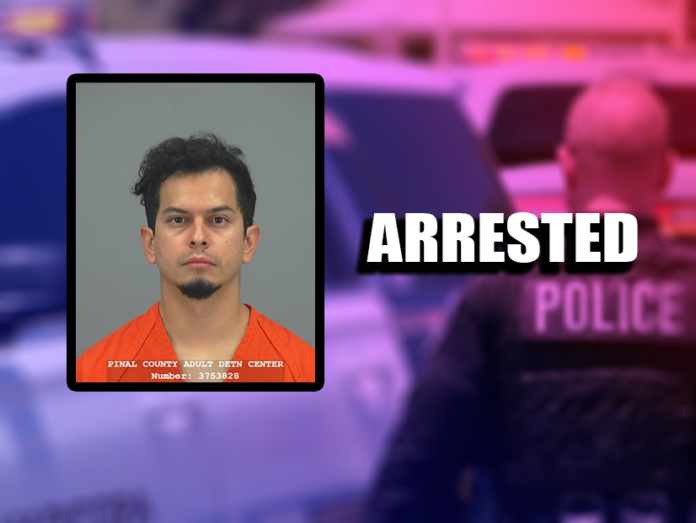 A man is accused of trying to flee cops on a motorcycle he bought with fake money yesterday. 
Maricopa police arrested 27-year-old Luis Gomez after they said he bought the bike with counterfeit money, intending to resell it for some real cash. 
Cops responded to Santa Barbara Avenue in Rancho Mirage just after 10 a.m. after a Kawasaki motorcycle was reported stolen, according to a probable cause statement obtained by InMaricopa.     
Five minutes later, an officer saw Gomez on the motorcycle driving west on Honeycutt Road near North Porter Road. Police attempted to make a traffic stop, but said Gomez evaded them. 
Cops said Gomez later jumped off the motorcycle and ran through the backyards of several houses before he was placed in cuffs at a home on West Maricopa Avenue. 
Gomez later told officers he met the seller to buy the motorcycle even though he believed it was listed above market value. He reportedly said he gave the seller $6,500 in fake cash and planned to sell it for $4,000. 
Gomez was booked into the Pinal County jail on three felony charges of auto theft, fraudulent schemes and unlawful flight. He faces a presumptive sentence of 10 years and 6 months in prison but could face a statutory maximum of 44 years in prison. 
Read more public safety stories here.