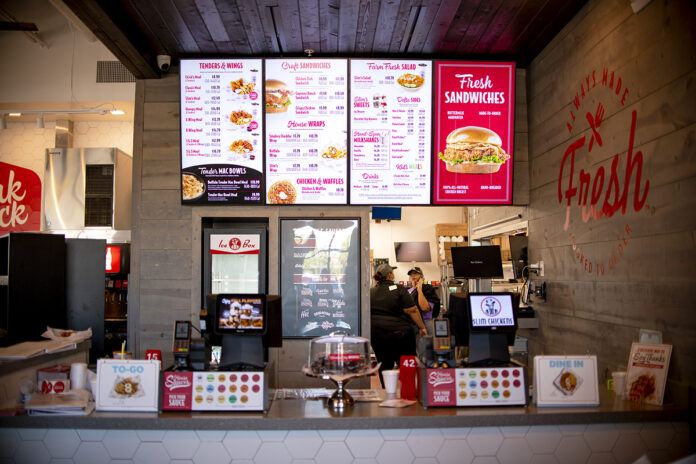 Slim Chickens is ready to introduce some Southern hospitality to Maricopa.
Operating Partner Lucas Barnett told InMaricopa Friday the chicken restaurant will debut its location on Maricopa-Casa Grande Highway and Shea Way at 10:30 a.m. Monday.
He said he anticipates a hectic opening day.
"I have a feeling we may break some records Monday," Barnett told InMaricopa. "I think we will because everyone's so excited about Slims in Maricopa. There's going to be some long lines at the beginning of the week, but we're pressure testing everyone right now."
General Manager Alex Montes agreed.
"It's amazing, I think it's going to be huge in Maricopa," he said. "I'm looking forward to getting to know our customers."
The Fayetteville, Ark.-based fast-food restaurant features a menu of tenders, wings, sandwiches and salads.
One of its top sellers is the Slims meal, a five-piece combo meal that comes with chicken tenders served grilled or fried, two sauces, fries and a drink.
Barnett said another favorite is the buffalo tender mac bowl, an appetizing combination of creamy mac and cheese topped with chopped chicken tenders covered in buffalo sauce, fried onions and a cayenne ranch sauce.
"That was a limited time menu item but we're making it full-time because it was so popular," he said.