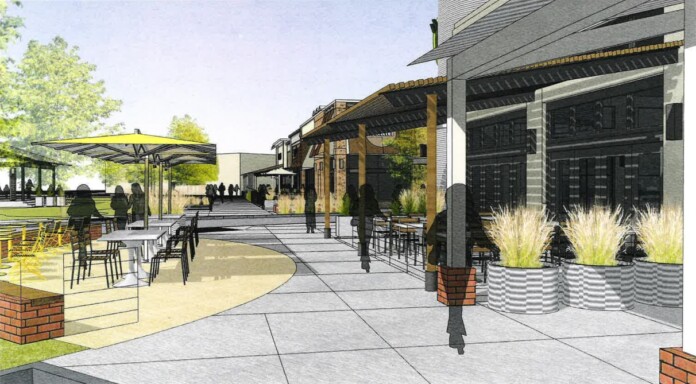 Maricopans would gleefully welcome a new barbecue or brunchery to town, according to an informal InMaricopa reader poll this week.  
The city announced a "Restaurant Row" concept near Maricopa City Hall last month, which may include a brunchery, cigar bar, smokehouse and taqueria. 
City Manager Rick Horst said the culinary strip would line Bowlin Road, just south of the Maricopa Library and Cultural Center. "These are tentative — emphasis on tentative," Horst said. 
InMaricopa asked our readers which "Restaurant Row" candidate whets their appetite the most. 
Nearly half of voters said they're most excited for a new smokehouse voted for West Alley BBQ. 
Coming in a close second, Over Easy, an Instagram-worthy brunchery gathered 40% of votes. "Not holding my breath but Over Easy would be awesome," said Angelina Havermahl. 
Far behind the leading pack, about 1 in 10 people said they wanted a place to lounge with a cigar in one hand and a bourbon cocktail in the other. They voted for Puro Lounge, a downtown Chandler bar that offers just that experience. 
Even those who don't puff Cubans still crave a rustic purveyor of finer beverages. "I don't smoke but a high-end bar with finer liquors would be amazing," said Paul Kirincic. 
Maricopans are least excited about an urban taqueria coming to town. Ghett'Yo Taco claimed just 6% of votes. 
"We need another taco place like we need a hole in our heads," said Juli Campbell.