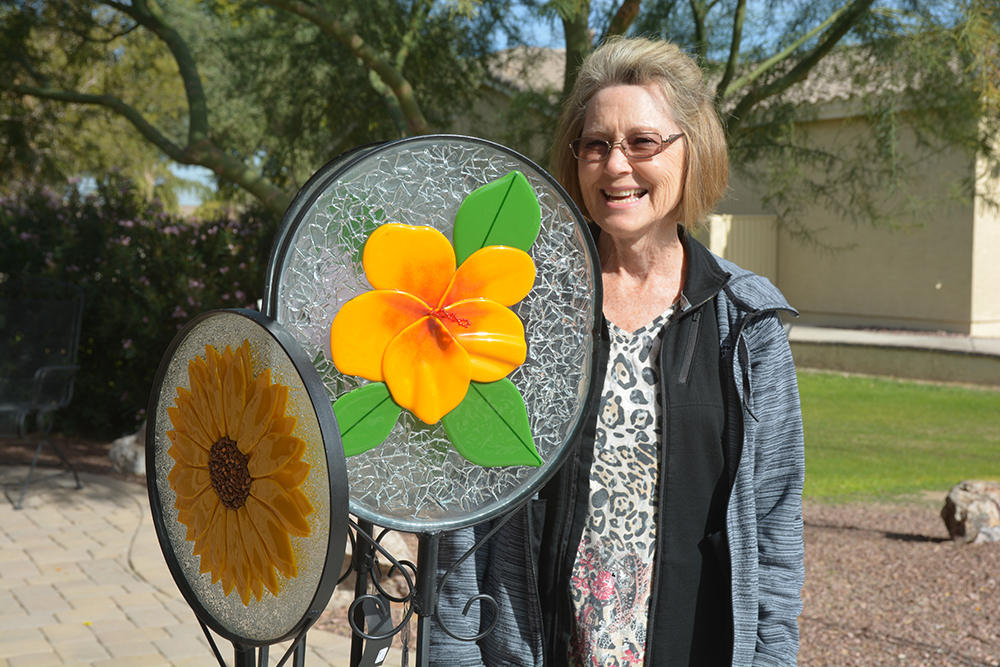 Maricopa Arts Council's November Studio Crawl gives art lovers the chance to meet 16 local artists in their own creative settings.
The family-friendly event runs from 1-5 p.m. the weekend of Nov. 18-19. The studio crawl is free and open to the public.
"Studio crawls allow visitors to spend time at each studio experiencing an inspirational afternoon in a relaxing atmosphere as they interact with exceptional creators in their own individual creative space," MAC spokesperson Judith Zaimont said.
The arts council first introduced studio crawls to Maricopa six years ago, presenting them as "mini art festivals, where visitors discover much that intrigues the eye and the soul, and everyone can experience at their own pace," Zaimont said.
Studio visitors see the processes used to create each artist's individual works, view works in progress and already completed, and engage in conversation about the tools they use.
Refreshments are available at each stop on the tour. Works on exhibit will include items available for purchase.
The art tour hubs are:
Maricopa Agricultural Center Conference Center, the primary art hub, 37860 W. Smith-Enke Road.
Home studio of artist Kaui Wilson, leader of Art & Sip, and a MAC co-director, 44206 W. Copper Trail
Joi Ashli Studio, 44236 W. Buckhorn Trail
The studio crawl artists are:
Russell Frank, pastels & ceramics
Janna Blackburn, abstract painting
Cynthia Dickson, fabrics
Stewart Alonzon, indigenous art
Tiffany Yazzie, Navajo textiles
Kaui Wilson, painting
Dorian Carmeci, wood carving, 3D
Karmen, acrylics
Sasha Allen, resin and clay
Brett Sampson, pencil and dot art
Pallavi Mandapaka, mixed media
Sheena Hyena, painting
Frank Shaw, handcrafted jewels
Kassandra Lajoie, bead art and stuffed animals
Rijalynne Saari, painting, mixed media
Public transportation will circulate around the tour route.
Ken Johnson, Maricopa Agricultural Center director, said he is enthusiastic about the facility becoming more of an arts-event destination in Maricopa.
Color maps to the studios and art hubs, plus brief information about each artist, will be available Nov. 1 at Maricopa Chamber of Commerce, the community center, City Hall, and the Library and Cultural Center.