On Nov. 11, communities nationwide, in observance of Veterans Day, will take time to honor servicemen and servicewomen who have fought to secure freedom and liberty for the United States.
But there are two groups here in Maricopa that work to support veterans year-round: the Veterans of Foreign Wars and the American Legion.
Both are different organizations with similar values and offer some of the same services to veterans and to the community. Both groups lobby for legislation benefiting veterans in Washington, D.C.
There is a difference between the two organizations in their membership requirements and outreach programs.
AMERICAN LEGION
The American Legion offers outreach to veterans and the community alike. It assists veterans with a range of issues — from attaining medical help for injuries sustained on the battlefield to applying for medical benefits. The group also is known for its community outreach programs that include Boys State, Girls State and American Legion Baseball.
MEMBERSHIP REQUIREMENTS: Haven Hull, a board member of Bernie G. Crouse American Legion Post 133 in Maricopa, which numbers 140 members, pointed out the Legion's membership requirements were once tied to wartime participation. But when Congress started adding so many different war times to the list, the group decided to simplify its requirements.
"Anyone who has served in military and served at least one day of active duty since 1941, and had an Honorable Discharge is eligible to be a member," Hull said.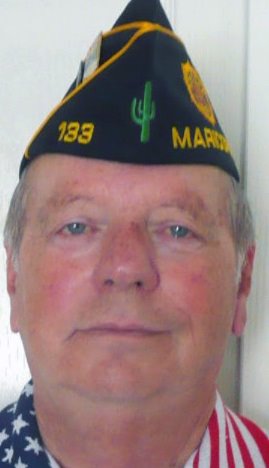 COMMUNITY OUTREACH: The Boys State and Girls State programs help youngsters in high school learn how the legislative process works at the local, state and federal levels. And the baseball program also keeps many youngsters busy after the high school season ends.
The American Legion also sponsors a "Law Enforcement Academy," which helps to educate youngsters interested in a career in law enforcement and the military service. "It's almost like a boot camp," Hull said.
HISTORY: Following World War I, the American Legion was founded in 1919 as a result of a charter by Congress to create a patriotic veterans organization. Its charge was to focus on service to veterans, servicemembers and communities. The Legion has grown into an organization of more than 2 million members and 13,000 posts worldwide.
VETERANS OF FOREIGN WARS (VFW)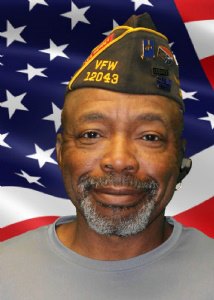 Applying for and attaining federal benefits due to veterans can be a daunting challenge with a prodigious amount of paperwork required. But Frankie Hall, commander of the Tracy P.
MacPherson VFW Post 12043 in Maricopa, said his chapter, which has around 100 members, is available to offer a helping hand.
"We assist veterans in any way possible," Hall said. "We have a service officer at the post who helps veterans file paperwork for VA claims and benefits."
It's also not uncommon for veterans to be part of both the VFW and the American Legion," Hall said.
"We have members that belong to both groups. We have different membership requirements."
MEMBERSHIP REQUIREMENTS: The Veterans of Foreign Wars has two major requirements. The first is that an applicant must have served in the armed forces of the United States and received a discharge of Honorable or General standing, or may still be serving.
The second requirement includes the stipulation of service in a war, campaign or expedition on foreign soil or in hostile waters.
Members are required to produce documentation by way of a campaign medal or a receipt of Hostile Fire Pay or Imminent Danger Pay, as verified by a military pay statement.
Those not eligible for membership in the VFW, but with an eligible spouse, child, parent, sibling, grandparent or grandchild can apply for membership in the VFW Auxiliary.
COMMUNITY OUTREACH: The VFW sponsors a youth essay contest, called "Patriot's Pen" for students in grades 6-8 to encourage youngsters to examine America's history, along with their own experiences in America. The national winner earns $5,000 and an all-expense paid trip to Washington, D.C. Each state winner receives a minimum of $500 at the national level. Each year more than 132,000 students participate.
Older students in grades 9-12 can participate in the VFW's Voice of Democracy audio-essay program, which provides students an opportunity to express themselves in an essay. Each year, nearly 40,000 students compete to earn a share of $2.1 million in scholarships. The overall winner gets a $30,000 scholarship at the American university, college or technical school of their choice.
The first-place winner from each state wins a scholarship of at least $1,000 and an all-expense paid trip to the nation's capital.
HISTORY: The VFW was founded in 1899 by veterans of the Spanish-American War and the Philippine Insurrection (1899-1902) who came back sick and wounded from their service without any infrastructure in place for medical care or any kind of pension. Those veterans started local organizations to secure rights and benefits for veterans. Chapters started to spring up in Ohio, Colorado and Pennsylvania. Membership now numbers 1.5 million.
MEET UP
AMERICAN LEGION: The Bernie G. Crouse American Legion Post 133 meets the third Thursday of every month at 7 p.m. at the Left Wing of the Maricopa Community Center at 41600 W. Smith-Enke Road.
VETERANS OF FOREIGN WARS: The Tracy P. MacPherson VFW Post 12043 meets on the second Thursday of each month at 7 p.m. at the Left Wing of the Maricopa Community Center at 41600 W. Smith-Enke Road.
This story was first published in the November edition of InMaricopa magazine.