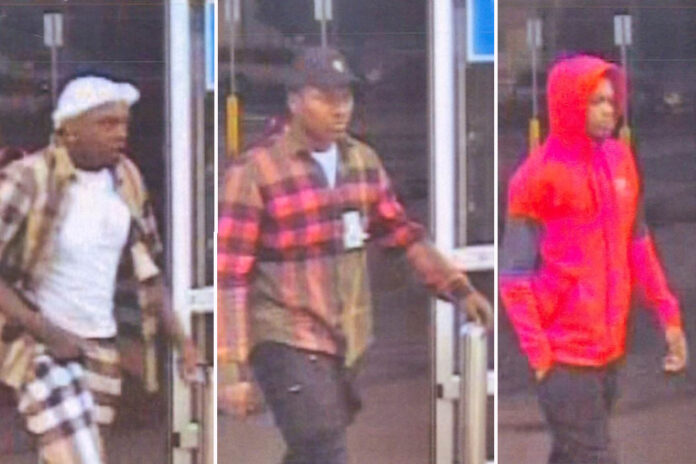 Three male suspects are wanted by Maricopa police for questioning in a Jan. 5 theft at Walmart, during which more than $15,000 in cellular phones were stolen.
Around 6:30 a.m. Friday morning three males were captured on surveillance footage entering the store, and allegedly distracting the sales clerk while brazenly stealing a total of 18 iPhones from behind the electronics counter.
"The males took turns distracting the clerk as they crawled under the service counter and used a pry bar type tool, to open a locked cabinet containing new iPhones," MPD spokesman Ricardo Alvarado said in a written statement.
The suspects then exited the store and fled in a white four-door sedan.
The Maricopa Police Department is seeking the public's help in identifying the suspects and asks that anyone with information regarding the theft or the identities of the suspects to please contact them on their non-emergency line at 520-568-3673.
---
MOBILE USERS GET NEWS FIRST. Download InMaricopa for Apple and Android devices.