The atmosphere was festive Tuesday morning at Desert Sunrise High School as Maricopa Unified School District leaders celebrated the soft opening of the city's newest high school.
Desert Sunrise will accept its first students July 21, when the 2022-23 school year starts for all students in the district.
That big day is closing in, said Marlene Armstrong, the school's principal.
"The hours are seconds and time is moving fast," she said. "I woke up one morning and realized we have less than 60 days."
In its first year, the $41 million high school at West Farrell and North Murphy roads will welcome 600 freshman and sophomore students.
"And then each year, they'll matriculate and we'll get a new set of ninth graders," Armstrong said.
Tuesday's gathering also served as the ground breaking for the school's athletic facilities, which are likely to be completed by fall 2023.
"Our team athletics will be JV and as our students progress, we'll move to varsity as our teams are ready," Armstrong said, adding athletes who participate in individual sports like swimming, tennis and wrestling will have the opportunity to compete at the varsity level immediately, if they are ready.
Overall, Armstrong said her biggest goal is to foster an environment where students have their own identity as Desert Sunrise students, while not forgetting their hometown.
She said she wishes to create "a culture that is distinct and uniquely our own while still providing the feel of belonging to Maricopa."
Robert Downey, president of the Maricopa Unified School District Governing Board, said there's a lot of community pride involved in the opening of the new school.
"It's an exciting time for the school district, but also for the city," he said. "It's a second high school, so we know it's going to bring some differences to the community. There's going to be two football teams and two of everything now.
"But I think that overall, it reflects the growth in Maricopa… Here we see a modern and innovative school and it shows the intention of what we are going to do here."
Downey said the experience of building a new high school will pay dividends down the road.
"There's no doubt that in the next 10 or so years, we're going to have to have more buildings, whether it's more elementary or middle schools," Downey said. "This is the model we're going to follow and adopt for those future developments."
Downey said the school district will follow the city's lead.
"The city's growing," Downey said. "Mayor Price and the City Council are doing a great job of growing this city and we, as a school district, want to mirror that, support that and augment that. We want the Maricopa Unified School District to be the go-to school district for students and for teachers."
Dr. Tracey Lopeman, superintendent of Maricopa Unified School District, said the soft opening was the culmination of nearly five years of planning and following through with those plans.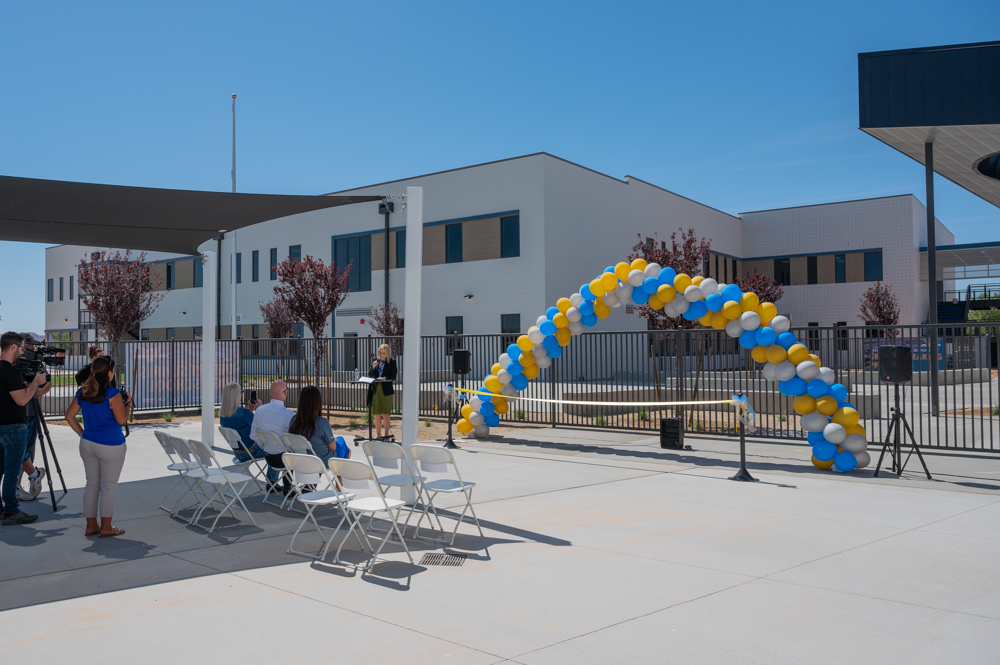 "Our team never doubted themselves," Lopeman said. "And it's because of that team that we are here today and walking around in classrooms that have fresh paint. It's just magical and I'm so proud of the very clear intentions of our governing board. I'm thankful for that and I'm so proud of our team."